The world is only a phone call away
PhoneClub provides affordable international calls and mobile top ups with a focus on customer satisfaction.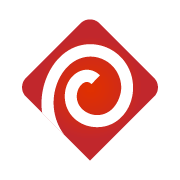 About PhoneClub.com
PhoneClub is an international calling company that offers a multitude of services which help you keep in touch with your loved ones wherever they may be. PhoneClub serves expats and travellers around the world who want to make convenient overseas calls or top up any mobile in a few seconds. Our customers have trusted us with their international communication needs since 2014.
What we offer
Voice Credit
Prepaid minutes for calls abroad →
You can use Voice Credit to make international calls or send SMSes to any country in the world. The rates are as friendly as can be and the service is 100% online, since it doesn't require the use of calling cards or phone cards. Stellar quality and transaction security are guaranteed. Calls can be made using an access number or the PhoneClub app, available for iOS and Android devices. Our calling app is free to download and can be used over Wi-Fi and 3G/4G.
Monthly Plan
PhoneClub.com offers international calling plans that ensure the best possible rate for calls to numerous countries worldwide. Several plans even offer unlimited calls (Brazil, China, India, UK, and more). Using a Monthly Plan is a seamless experience: the subscription renews automatically every 30 days and you can always upgrade, downgrade or renew it, if you run out of minutes before your regular billing date.
Mobile Recharge
This service enables you to send credit to mobiles abroad or to recharge your own. 400+ operators in more than 140 countries are available. The top up process takes no more than a minute and the credit is received instantly.
See what our customers have to say:
EXCELLENT
4.5 out of 5 based on 664 reviews
December 16, 2021
Johannes Drinda
1) Several times the Chilean server…
1) Several times the Chilean server (Entel) warned that my balance is low... 2) Cross...
August 21, 2021
Govindasawmy Udaiyan
I have used the service for quite a…
I have used the service for quite a while and Iam glad I did I am a satisfied custom...
August 15, 2021
Auser
Voice quality is great as well as overall experience. However, Phoneclub's prices are...
Have any questions?
For more information about our services, you can check our Help Center or contact our friendly Customer Support team anytime.